I'm not sure a lot of you know but my birthday is on the 25th of December which is basically the most wonderful time of the year, Christmas. I hope you had an amazing Christmas with your loved ones and got what you wanted. I will start with the few books I bought/ received before that.
Ruin and Rising, Leigh Bardugo
This is the third book in the Shadow and Bone trilogy and I bought it because the second one ended in such a cliffhanger! I'm really excited to get to it.
Cover from Goodreads
The House on Cold Hill, Peter James
Peter James sent me this book in exchange for an honest review and I cannot wait to read it.
"Moving from the heart of Brighton and Hove to the Sussex countryside is a big undertaking for Ollie and Caro Harcourt and their twelve-year-old daughter Jade. But when they view Cold Hill House – a huge, dilapidated Georgian mansion – Ollie is filled with excitement. Despite the financial strain of the move, he has dreamed of living in the country since he was a child, and he sees Cold Hill House, with its acres of land, as a paradise for his animal-loving daughter, the perfect base for his web-design business and a terrific long-term investment. Caro is less certain, and Jade is grumpy about being separated from her friends.
Within days of moving in, it becomes apparent that the Harcourt family aren't the only residents of the house. A friend of Jade's is the first to see the spectral woman, standing behind her as the girls talk on FaceTime. Then there are more sightings, as well as increasingly disturbing occurrences in the house. As the haunting becomes more malevolent and the house itself begins to turn on the Harcourts, the terrified family discover Cold Hill House's dark history, and the horrible truth of what it could mean for them . . .   " – cover and synopsis are from Goodreads
Updrift, Breakwater by Errin Stevens
I was sent these books by the author.
For Kate Sweeting, love isn't in the air. It's in the water.
Since her father died, Kate Sweeting's home life has been in the pits, her well-being on life support. Her future looks desolate until she and her mother, Cara, make another plan: abandon their shriveled existence for more promising prospects on the coast, where Cara can play small-town librarian-bachelorette and Kate can figure out what's up with that secretive Blake family from the beach.
Everyone is eerily captivated with Kate and her mother, and Cara is the first to figure out why when the man of her dreams arrives all dripping and devoted and closed-mouthed about what he intends. Kate is willing to go along with their subterfuge for a while, but eventually makes a charge for the water to learn what her mother is hiding. Gabe Blake is there waiting for her…and so is someone considerably less friendly. By the time Kate navigates her way home, everything will have changed for her—what she feels, what she wants, and what she'll risk to be with the man she loves. – covers and synopsis are from Goodreads
Wildcat, J. P. Harker
I was sent this book by the author.
Rhianwyn of the Caderyn is conflicted about giving up a warrior's life to become a wife and mother, but her love for her new husband is enough to at least make her consider it.  However, with the conquering Gaians moving ever closer to her homeland a peaceful life may no longer be an option, for Rhia or for any of her people.  With rival tribes, old suitors, and the dangerous General Lepidus to contend with, Rhia soon finds her new family in unprecedented danger, and her choices now must be about more than just herself…
Set in a Fantasy world inspired by Iron Age Britain, Wildcat sees Rhia and the tribes of Daeria as they encounter the might of the Gaian Empire for the very first time.
Here are the books that I got from my friends:
All cover pictures are from Goodreads.
100 days of happiness, Fausto Brizzi
This is about a man who has 100 days left to live. I got the Romanian edition though, which is this one:
I'm very excited to read this.
The Elegance of the Hedgehog, Muriel Barbery
This is the Romanian edition which is very pretty. I honestly have no idea what this is about and I prefer going into it blindly knowing it's one of my friend's favourite books.
Will Grayson, Will Grayson by John Green, David Levithan
This is the only John Green book I haven't read yet so it's awesome that I got it. It's about two Will Graysons who meet on a cold night in Chicago and the story goes from there.
What Light, Jay Asher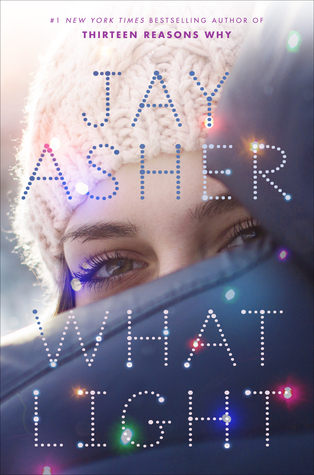 I've been seeing this a lot. It's about a girl named Sierra whose family owns a Christmas tree farm. I'm so excited to read this even though Christmas already passed.
Extraordinary Means, Robyn Schneider
A bitter-sweet, coming-of-age novel that's perfect for fans of John Green and Stephen Chbosky.
When he's sent to Latham House, a boarding school for sick teens, Lane thinks his life may as well be over.
But when he meets Sadie and her friends – a group of eccentric troublemakers – he realises that maybe getting sick is just the beginning. That illness doesn't have to define you, and that falling in love is its own cure.
Extraordinary Means is a darkly funny story about true friendships, ill-fated love and the rare miracle of second chances. – synopsis is from Goodreads
The Magicians, Lev Grossman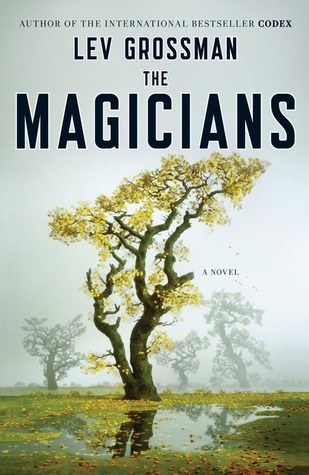 George R.R. Martin said that comparing this book to Harry Potter is like comparing whiskey with tea and that's a bold thing to say, am I right?
All I need to know about this is what George said and the fact that it takes place at a magical high school in New York. I'm reading this.
Truthwitch, Susan Dennard
Windwitch is almost out and I now have Truthwitch so go me! You probably heard the synopsis 1000 times so I'm not even going to try.
P.S. This is the Romanian edition!
Now onto the books I got from my family..
Every Heart a Doorway, Seanan McGuire
I've been wanting this book for AGES. Here's the synopsis:
Eleanor West's Home for Wayward Children
No Solicitations
No Visitors
No Guests
Children have always disappeared under the right conditions; slipping through the shadows under a bed or at the back of a wardrobe, tumbling down rabbit holes and into old wells, and emerging somewhere… else.
But magical lands have little need for used-up miracle children.
Nancy tumbled once, but now she's back. The things she's experienced… they change a person. The children under Miss West's care understand all too well. And each of them is seeking a way back to their own fantasy world.
But Nancy's arrival marks a change at the Home. There's a darkness just around each corner, and when tragedy strikes, it's up to Nancy and her new-found schoolmates to get to the heart of the matter.
No matter the cost.
IT SOUNDS AMAZING! -synopsis from Goodreads
Vassa in the Night, Sarah Porter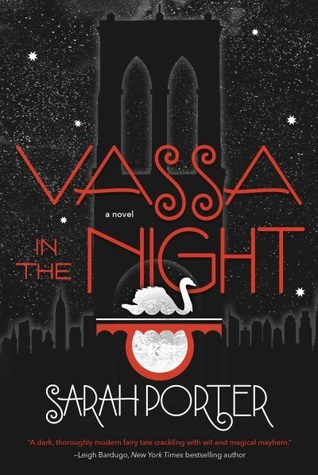 This is based on a myth, Vassalisa the Beautiful. I saw this book in a Fairyloot box and ever since than everyone has been raving about it. I haven't look much into it since I want to go into it blindly.
Hopefully you enjoyed reading this post and maybe you got ideas for your wishlist.
Alexandra