Hello!
It's almost 2017 so what better time to talk about some of my most anticipated releases? I am not sure when I am going to get to any of these since I won't buy any book in 2017 but still I wanted to post about them. I'm not going to say anything about what the sequels are about so it's safe. Every cover and synopsis is from Goodreads.
A Court of Wings and Ruin by Sarah J. Maas
Release date: May 2nd
I have never been more excited to read a book. May 2nd can't come faster.
Always and Forever, Lara Jean by Jenny Han
Release date: May 2nd
I'm also really pumped for this one since I loved the first two books.
Now I Rise by Kiersten White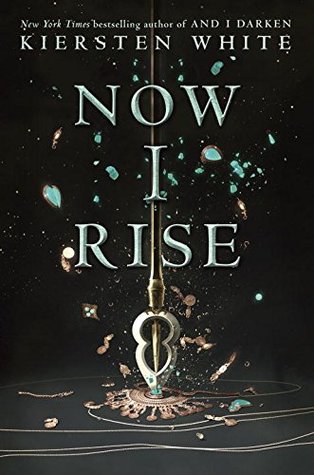 Release date: June 27th
Since And I Darken is one of the best books I've read this year, Now I Rise is one of my most anticipated releases.
Flame in the Mist by Renee Ahdieh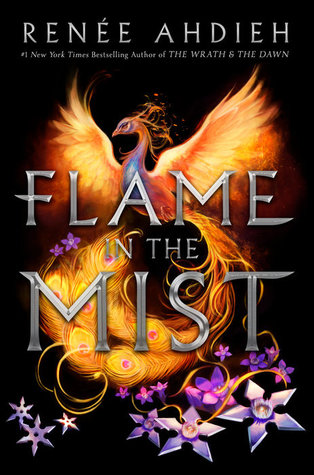 Renee Ahdieh is one of my favourite authors. Her writing is spectacular and her book The Wrath and The Dawn is amazing. You can check out my review for it here.
"The daughter of a prominent samurai, Mariko has long known her place—she may be an accomplished alchemist, whose cunning rivals that of her brother Kenshin, but because she is not a boy, her future has always been out of her hands. At just seventeen years old, Mariko is promised to Minamoto Raiden, the son of the emperor's favorite consort—a political marriage that will elevate her family's standing. But en route to the imperial city of Inako, Mariko narrowly escapes a bloody ambush by a dangerous gang of bandits known as the Black Clan, who she learns has been hired to kill her before she reaches the palace.
Dressed as a peasant boy, Mariko sets out to infiltrate the ranks of the Black Clan, determined to track down the person responsible for the target on her back. But she's quickly captured and taken to the Black Clan's secret hideout, where she meets their leader, the rebel ronin Takeda Ranmaru, and his second-in-command, his best friend Okami. Still believing her to be a boy, Ranmaru and Okami eventually warm to Mariko, impressed by her intellect and ingenuity. As Mariko gets closer to the Black Clan, she uncovers a dark history of secrets, of betrayal and murder, which will force her to question everything she's ever known."
Caraval by Stephanie Garber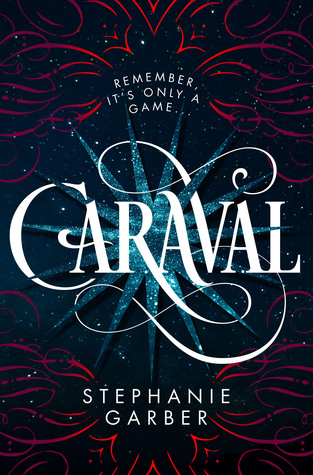 Release date: January 31st
"Welcome, welcome to Caraval―Stephanie Garber's sweeping tale of two sisters who escape their ruthless father when they enter the dangerous intrigue of a legendary game.
Scarlett has never left the tiny island where she and her beloved sister, Tella, live with their powerful, and cruel, father. Now Scarlett's father has arranged a marriage for her, and Scarlett thinks her dreams of seeing Caraval, the far-away, once-a-year performance where the audience participates in the show, are over.
But this year, Scarlett's long-dreamt of invitation finally arrives. With the help of a mysterious sailor, Tella whisks Scarlett away to the show. Only, as soon as they arrive, Tella is kidnapped by Caraval's mastermind organizer, Legend. It turns out that this season's Caraval revolves around Tella, and whoever finds her first is the winner.
Scarlett has been told that everything that happens during Caraval is only an elaborate performance. But she nevertheless becomes enmeshed in a game of love, heartbreak, and magic with the other players in the game. And whether Caraval is real or not, she must find Tella before the five nights of the game are over, a dangerous domino effect of consequences is set off, and her sister disappears forever."
Strange the Dreamer by Laini Taylor
Release date: March 28th
"Strange the Dreamer is the story of:
the aftermath of a war between gods and men
a mysterious city stripped of its name
a mythic hero with blood on his hands
a young librarian with a singular dream
a girl every bit as perilous as she is imperiled
alchemy and blood candy, nightmares and godspawn, moths and monsters, friendship and treachery, love and carnage.
Welcome to Weep. "
Hunted by Meagan Spooner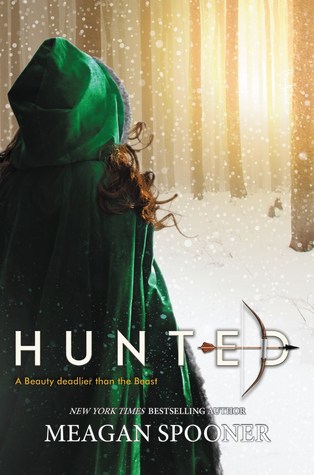 Release date: March 14th
"Beauty knows the Beast's forest in her bones—and in her blood. Though she grew up with the city's highest aristocrats, far from her father's old lodge, she knows that the forest holds secrets and that her father is the only hunter who's ever come close to discovering them.
So when her father loses his fortune and moves Yeva and her sisters back to the outskirts of town, Yeva is secretly relieved. Out in the wilderness, there's no pressure to make idle chatter with vapid baronessas…or to submit to marrying a wealthy gentleman. But Yeva's father's misfortune may have cost him his mind, and when he goes missing in the woods, Yeva sets her sights on one prey: the creature he'd been obsessively tracking just before his disappearance.
Deaf to her sisters' protests, Yeva hunts this strange Beast back into his own territory—a cursed valley, a ruined castle, and a world of creatures that Yeva's only heard about in fairy tales. A world that can bring her ruin or salvation. Who will survive: the Beauty, or the Beast?"
By Your Side by Kasie West
Release date: January 31st
"In this irresistible story, Kasie West explores the timeless question of what to do when you fall for the person you least expect. Witty and romantic, this paperback original from a fan favorite is perfect for fans of Stephanie Perkins and Morgan Matson.
When Autumn Collins finds herself accidentally locked in the library for an entire weekend, she doesn't think things could get any worse. But that's before she realizes that Dax Miller is locked in with her. Autumn doesn't know much about Dax except that he's trouble. Between the rumors about the fight he was in (and that brief stint in juvie that followed it) and his reputation as a loner, he's not exactly the ideal person to be stuck with. Still, she just keeps reminding herself that it is only a matter of time before Jeff, her almost-boyfriend, realizes he left her in the library and comes to rescue her.
Only he doesn't come. No one does.
Instead it becomes clear that Autumn is going to have to spend the next couple of days living off vending-machine food and making conversation with a boy who clearly wants nothing to do with her. Except there is more to Dax than meets the eye. As he and Autumn first grudgingly, and then not so grudgingly, open up to each other, Autumn is struck by their surprising connection. But can their feelings for each other survive once the weekend is over and Autumn's old life, and old love interest, threaten to pull her from Dax's side? "
Long May She Reign by Rhiannon Thomas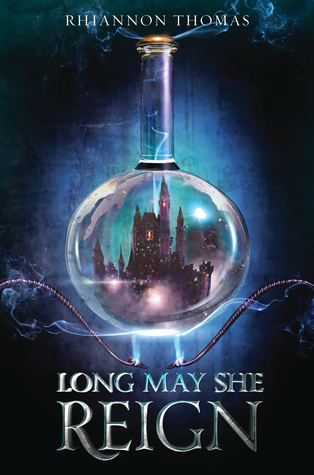 Release date: February 21st
"The Girl of Fire and Thorns meets The Queen of the Tearling in this thrilling fantasy standalone about one girl's unexpected rise to power.
Freya was never meant be queen. Twenty third in line to the throne, she never dreamed of a life in the palace, and would much rather research in her laboratory than participate in the intrigues of court. However, when an extravagant banquet turns deadly and the king and those closest to him are poisoned, Freya suddenly finds herself on the throne.
Freya may have escaped the massacre, but she is far from safe. The nobles don't respect her, her councillors want to control her, and with the mystery of who killed the king still unsolved, Freya knows that a single mistake could cost her the kingdom – and her life.
Freya is determined to survive, and that means uncovering the murderers herself. Until then, she can't trust anyone. Not her advisors. Not the king's dashing and enigmatic illegitimate son. Not even her own father, who always wanted the best for her, but also wanted more power for himself.
As Freya's enemies close in and her loyalties are tested, she must decide if she is ready to rule and, if so, how far she is willing to go to keep the crown."
Because You Love to Hate Me
"This unique YA anthology presents classic and original fairy tales from the villain's point of view. The book's unconventional structure–thirteen of the most influential BookTubers on YouTube join forces (writing-prompt style) with thirteen acclaimed and bestselling authors–gives these mysterious, oft-misunderstood individuals characters a chance to tell their stories, their way."
Given to the Sea by Mindy McGinnis
Release date: April 11th
"Khosa is Given to the Sea, a girl born to be fed to the water, her flesh preventing a wave like the one that destroyed the Kingdom of Stille in days of old. But before she's allowed to dance – an uncontrollable twitching of the limbs that will carry her to the shore in a frenzy – she must produce an heir. Yet the thought of human touch sends shudders down her spine that not even the sound of the tide can match.
Vincent is third in line to inherit his throne, royalty in a kingdom where the old linger and the young inherit only boredom. When Khosa arrives without an heir he knows his father will ensure she fulfills her duty, at whatever cost. Torn between protecting the throne he will someday fill, and the girl whose fate is tied to its very existence, Vincent's loyalty is at odds with his heart.
Dara and Donil are the last of the Indiri, a native race whose dwindling magic grows weaker as the island country fades. Animals cease to bear young, creatures of the sea take to the land, and the Pietra – fierce fighters who destroyed the Indiri a generation before – are now marching from their stony shores for the twin's adopted homeland, Stille.
Witt leads the Pietra, their army the only family he has ever known. The stone shores harbor a secret, a growing threat that will envelop the entire land – and he will conquer every speck of soil to ensure the survival of his people.
The tides are turning in Stille, where royals scheme, Pietrans march, and the rising sea calls for its Given."
The Continent by Keira Drake
Release date: January 3rd
"For her sixteenth birthday, Vaela Sun receives the most coveted gift in all the Spire—a trip to the Continent. It seems an unlikely destination for a holiday: a cold, desolate land where two "uncivilized" nations remain perpetually at war. Most citizens tour the Continent to see the spectacle and violence of battle—a thing long vanished in the Spire. For Vaela—a smart and talented apprentice cartographer—it is an opportunity to improve upon the maps she's drawn of this vast, frozen land.
But an idyllic aerial exploration is not to be had: the realities of war are made clear in a bloody battle seen from the heli-plane during the tour, leaving Vaela forever changed. And when a tragic accident leaves her stranded on the Continent, she has no illusions about the true nature of the danger she faces. Starving, alone, and lost in the middle of a war zone, Vaela must try to find a way home—but first, she must survive."
Wicked Like a Wildfire by Lana Popovic
Release date: August 15th
"All the women in Iris and Malina's family are born with a gleam—a unique way of manipulating beauty through magic. Seventeen-year-old Iris sees flowers as fractals and turns her kaleidoscope visions into glasswork, her twin sister Malina interprets moods as music, and their cold, distant mother Jasmina bakes scenery into decadent treats at her confectionery in Old Town Cattaro, Montenegro.
Jasmina forbids Iris and Malina to share their gleams with anyone, and above all, she forbids them to fall in love—being discovered could shatter the quiet lives they've built in their tucked-away, seaside town. But Iris and Malina are tired of abiding by their mother's rules and rebel in secret whenever they can.
Yet when a mysterious, white-haired woman attacks their mother and leaves her hovering between life and death, the sisters unearth an ancient curse that haunts their line—a wicked bargain that masquerades as a blessing, and binds the twins' fates—and hearts—to a force larger than life. To save each other, they must untangle a thousand years of lies and reveal their own hurtful secrets. But even the deepest sacrifice might not be enough.
Wicked Like a Wildfire is the first book in a sumptuous, bewitching duology about the power of love, death, magic, and the many faces of beauty."
The Wish Granter by C. J. Redwine
Release date: February 14th
CAN YOU HEAR ME SCREAMING?  I NEED THIS!!
"An epic, romantic, and action-packed fantasy inspired by the tale of Rumpelstiltskin, about a bastard princess who must take on an evil fae to save her brother's soul, from C. J. Redwine, the New York Times bestselling author of The Shadow Queen. Perfect for fans of Graceling and the Lunar Chronicles.
The world has turned upside down for Thad and Ari Glavan, the bastard twins of Súndraille's king. Their mother was murdered. The royal family died mysteriously. And now Thad sits on the throne of a kingdom whose streets are suddenly overrun with violence he can't stop.
Growing up ignored by the nobility, Ari never wanted to be a proper princess. And when Thad suddenly starts training Ari to take his place, she realizes that her brother's ascension to the throne wasn't fate. It was the work of a Wish Granter named Alistair Teague who tricked Thad into wishing away both the safety of his people and his soul in exchange for the crown.
So Ari recruits the help of Thad's enigmatic new weapons master, Sebastian Vaughn, to teach her how to fight Teague. With secret ties to Teague's criminal empire, Sebastian might just hold the key to discovering Alistair's weaknesses, saving Ari's brother—and herself.
But Teague is ruthless and more than ready to destroy anyone who dares stand in his way—and now he has his sights set on the princess. And if Ari can't outwit him, she'll lose Sebastian, her brother…and her soul."
Unfiltered: No Shame, No Regrets, Just Me by Lily Collins
Release date: March 9th
"In this groundbreaking debut essay collection, featuring never-before-seen photos, actress Lily Collins―star of Mortal Instruments and Rules Don't Apply―is opening a poignant, honest conversation about the things young women struggle with: body image, self-confidence, relationships, family, dating and so much more.
For the first time ever, Lily shares her life and her own deepest secrets, proving that every single one of us experiences pain and heartbreak. We all understand what it's like to live in the light and in the dark. For Lily, it's about making it through to the other side, where you love what you see in the mirror and where you embrace yourself just as you are. She's learned that all it takes is one person standing up and saying something for everyone else to realise they're not alone.
By turns hilarious and heartbreaking, Lily's honest voice will inspire you to be who you are and say what you feel. It's time to claim your voice! It's time to live your life unfiltered"
My Life as Eva: The Struggle is Real by Eva Gutowski
Release date: February 14th
"From the popular YouTube personality Eva Gutowski comes an amazing book on all the ups and downs of life that everyone goes through, but no one is able to easily push through. From living on a diet of ramen noodles (and the occasional lucky maple poptart), to getting dumped not one- not two, but three times in high school, Eva has truly seen the craziest of times. She wants you to laugh, cry, and resonate with her beyond-embarrassing moments, in the hopes that you too will see that the joy in life is getting through it all with nothing but a smile—because your smile is pretty dang special."
Make Your Mind Up: My Guide to Finding Your Own Style, Life, and Motavation! by Bethany Mota
Release date: March 14th
"From tips on life, love, and everything in between; to original DIYs, recipes, and style hacks; to the incredible story of a girl next door turned Internet sensation, Make Your Mind Up is the ultimate guide to rocking your look and ruling your world from inspirational YouTuber, designer, entrepreneur, and digital influencer, Bethany Mota.
When Bethany first propped her camera on a stack of books and pressed record on her family s handheld camera in 2009, she didn't realize her life was about to change forever. After uploading her first video to YouTube at just thirteen years old, Bethany quickly became one of the Internet s go-to beauty, style, and lifestyle vloggers. Since then, she has filmed countless room tours and tutorials, traveled the world, experimented with hundreds of DIYs, designed her own clothing line, gone on an international tour, competed on Dancing with the Stars, and created health, beauty, and wellness content for multiple platforms.
But before Bethany found her #MotaFam online, life wasn t looking so great: After being intensely bullied in school, the already shy Bethany retreated further into her shell, suffering from crippling anxiety and a lack of self-confidence she just couldn t shake. From growing up on a dairy farm in small-town Los Banos, California, to figuring out how to overcome anxiety and find her voice, to finally breaking out of her shell and learning to forge her own positive path, Make Your Mind Up is more than just a heartwarming memoir or lifestyle guide this is a portrait of Bethany s life, exactly how she lives it."
These are all the books I NEED right now. If you want one for diverse books let me know!
Alexandra