Hello!
Today I want to talk about my 2017 goals: reading and blogging (and some life ones).
I have no idea if I am going to reach them but I thought this would be a fun post to write!
Reading
Participate in the Around The Year in 52 books challenge
This is hosted by some lovely people which you can find here (https://www.goodreads.com/group/show/174195-around-the-year-in-52-books). There are 52 challenges and you can complete them in whichever order you want and whenever you want.
Here are the Around The Year in 52 books challenges:
The 2017 List
1. A book from the Goodreads Choice Awards 2016
2. A book with at least 2 perspectives (multiple points of view)
3. A book you meant to read in 2016
4. A title that doesn't contain the letter "E"
5. A historical fiction
6. A book being released as a movie in 2017
7. A book with an animal on the cover or in the title
8. A book written by a person of color
9. A book in the middle of your To Be Read list
10. A dual-timeline novel
11. A category from another challenge
12. A book based on a myth
13. A book recommended by one of your favorite authors
14. A book with a strong female character
15. A book written or set in Scandinavia (Norway, Sweden, Finland, Denmark, Iceland)
16. A mystery
17. A book with illustrations
18. A really long book (600+ pages)
19. A New York Times best-seller
20. A book that you've owned for a while but haven't gotten around to reading
21. A book that is a continuation of a book you've already read
22. A book by an author you haven't read before
23. A book from the BBC "The Big Read" list
24. A book written by at least two authors
25. A book about a famous historical figure
26. An adventure book
27. A book by one of your favorite authors
28. A non-fiction
29. A book published outside the 4 major publishing houses (Simon & Schuster; HarperCollins; Penguin Random House; Hachette Livre) – check all the editions
30. A book from Goodreads Top 100 YA Books
31. A book from a sub-genre of your favorite genre
32. A book with a long title (5+ words, excluding subtitle)
33. A magical realism novel
34. A book set in or by an author from the Southern Hemisphere
35. A book where one of the main characters is royalty
36. A Hugo Award winner or nominee
37. A book you choose randomly
38. A novel inspired by a work of classic literature
39. An epistolary fiction
40. A book published in 2017
41. A book with an unreliable narrator
42. A best book of the 21st century (so far)
43. A book with a chilling atmosphere (scary, unsettling, cold)
44. A recommendation from "What Should I Read Next" (link)
45. A book with a one-word title
46. A time travel novel
47. A past suggestion that didn't win
48. A banned book
49. A book from someone else's bookshelf
50. A Penguin Modern Classic – any edition
51. A collection (e.g. essays, short stories, poetry, plays)
52. A book set in a fictional location
Go on their Goodreads group for recommendations for each category and for questions!
Complete my TBR jar challenge
The lovely Michaela who blogs over at Floralinkbooks created some challenges for a TBR jar which you can find here (https://floralinkbooks.wordpress.com/2016/11/28/2017-tbr-jar-challenge/). I decided to try and complete these to help me pick my books for the Around The Year in 52 books challenge.
Complete my Goodreads goal
I set my Goodreads goal to 40 this year because this year is one of my most stressful ones. In 2017 I will take one of the most important exams of my life to get into a good highschool and I need to study for it almost 24/7. I bet you're wondering "40?". Yes. I will complete as much as I can for the challenges from above, I don't need to complete all of them.
Everybody says this, I know. I can't buy any books right now but I will try to read every single diverse book that I currently own. There are many great diverse challenges this year, like the Diversity Bingo 2017 (you can find it on instagram if you use that hashtag). Again, I will try to complete as many of those challenges as I can.
My current TBR is 80 books. I know, huge. I want to get it to at least half by the end of the year. For that reason, I am going to buy a book only after I read 10 books from my TBR. That is going to be hard but I am going to try.
Read and review all the review copies I own
I have a bad habit of getting review books which I am really excited about and I end up not reading them. Don't ask me why because I don't know. I started the year well and I already reviewed one of them, which you can find here: Our Demons, Best Friends .
Join at least 5 readathons
Readathons are a lot of fun. Hopefully I'll be able to participate in some this year. Some specific readathons I want to join are: Booktubeathon, Biannual Bibliothon, RYBSAT and Tome Topple.
5 BOOKS I WANT TO READ IN 2017 (covers from Goodreads)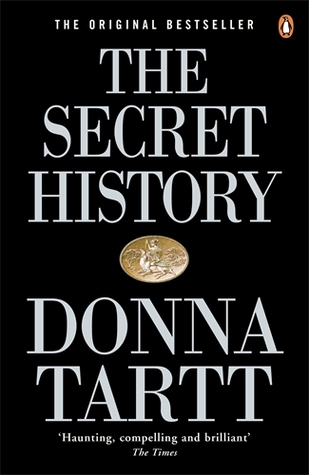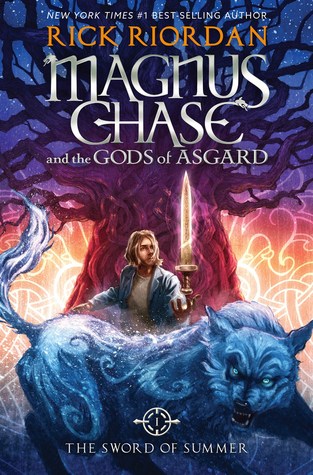 Blogging
I started blogging one year ago and I am still trying to figure out what works for me and what I enjoy posting about. So that's my goal for this year: figuring out this whole blogging thing. I want to find my style and embrace it.
I want to reach 100 followers on here. I know blogging is way harder than anything else but I still hope to do it. I want to believe in myself and maybe I can reach it after all.
Find more blogs! I don't follow a lot of people here so if you have a blog let me know in the comments. I'll check it out!
Write at least 20 reviews. I want to improve my reviews and, as you know, practice makes perfect. Hopefully I'll be able to write more than that.
Life
Do well in my exam. Get into a good high school. Don't screw up.
Expend my photography skills.
Start blogging about photography and travelling on my other blog, https://effulgentblog.wordpress.com/
Be more productive and manage time better.
I think that's it! I hope you enjoyed reading about my goals. Please comment yours because I would love to hear them.
Alexandra