Guess who's two months late. It's the 3rd of February and I finally decided to talk about my favourite books of 2016.
I decided not to do a top because I cannot decide, it's waaay to hard. I know my favourite book of the year but besides that? Nope. Not happening.
2016 was a really good reading year. I discovered some hidden gems and amazing authors. I read 45 books and managed to narrow it down to 15 for this post.
Disclaimer: I might be rambling a lot so just grab a snack and enjoy me fangirling. Oh and this includes waaay to many GIFs. Sorry. I'm having fun.
Also: I decided to break up the post the same way as Jananee over at https://headinherbooks.wordpress.com/ did so credit goes to her!
Now. If you have been following this blog for even a few weeks or my instagram you would know the answer. Any idea? Yes, I know I talk about this book a lot. It's A COURT OF MIST AND FURY by Sarah J. Maas. If you had no idea I must say I'm quite disappointed.
Reasons to read this beautiful masterpiece of a book:
Rhysand
Rhysand
Quotes
Message
Character development
Plot twists
World building
Velaris
Did I mention Rhysand?
I don't have a review for this book but I do have a post (full of spoilers) where I updated you while I was reading the book. If you guys have read it, click this: Blogging my way through ACOMAF
Let me describe how I felt during ACOMAF:
---
The Wrath and The Dawn by Renee Ahdieh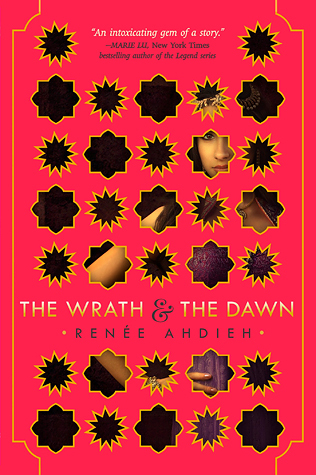 Reasons to read this:
DIVERSITY
Quotes
Renee's rich and magical writing
Plot
Atmosphere
Characters
It's a retelling
"You have a beautiful laugh. Like the promise of tomorrow."

"So you would have me throw Shazi to the wolves?"
"Shazi?" Jalal's grin widened. "Honestly, I pity the wolves."
I could give you another 1000 reasons but I'll live you with those. This book is brilliant and so so underrated in my opinion. If you want to know more about it, you can find my spoiler free review here: The Wrath and The Dawn by Renee Ahdieh.
2. The Coldest Girl in Coldtown by Holly Black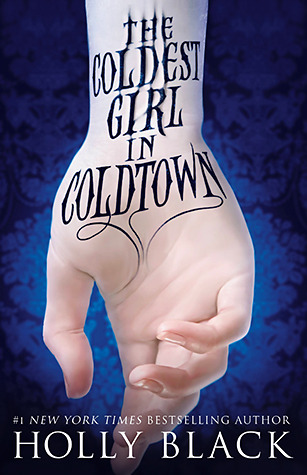 "He reached into the bag and drew out an odd array of manga, ripped paperbacks of books both classic and modern, and a small stack of crumpled magazines. "See, I even brought some things to read aloud. I wasn't sure what you'd like, so there's a bit of everything."
Talk about underrated books! I feel like no one knows about this novel and it's one of my favourites. I read it in two days and it's more than 400 pages long. It's a vampire book but it has an unique plot and a great setting. Pleeease go read it..
3. The Forbidden Wish by Jessica Khoury
If you enjoyed The Wrath and The Dawn I think you are really going to enjoy this one. It's the same type of magical and descriptive writing and the same type of entrancing world.
"The universe sings a deep, eternal song, sound in waves, in deep sighs, in whispers, in swirling chords and rising, falling tones. The music of the worlds, weaving in a pattern that is both chaos and order, both beauty and terror, without beginning, without end."
---
The Crown's Game by Evelyn Skye
I had my problems with this novel but overall it definetly deserves to be in 2016's top. Skye created a wonderful and rich world. She is one of the best descriptive writers out there in my opinion. She described the palace, food and characters incredibly well. This book sparked my interest for Russian inspired fantasy. It is SO magical!
"Be careful. . . ." And then she let go. For even she knew there was only so much one could do to protect a winter moth drawn to an icy flame."
---
 Favourite sequels/ finals
1. Half Lost by Sally Green
I stand strongly by the fact that this is one of the best finals a series ever had before. It was the perfect mix of fun and sad. The ending is so heartbreaking and beautiful and well done. Sally Green has written a masterpiece.
2. Clockwork Princess by Cassandra Clare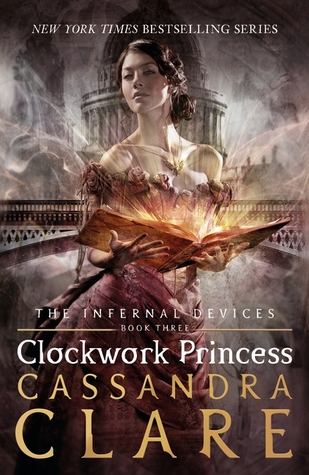 We all know this didn't come out in 2016 but I did read it in 2016. Let me tell you. Cassandra Clare is AMAZING. THE ENDING. IS. WONDERFUL. I read this novel that has 500 pages in 2 days. I never ever read that fast. I haven't read a book that fast since. It's such a good series you guys. I have a series review for this trilogy here: The Infernal Devices by Cassandra Clare
3. Siege and Storm by Leigh Bardugo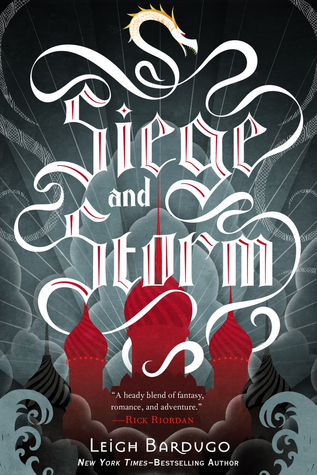 Someone tell me how Leigh Bardugo can write like this because I have no idea. This book kept me on the edge of my seat for the most part. It was just as good as Shadow and Bone in my opinion. I have a review for Shadow and Bone here: Book Review: Shadow and Bone by Leigh Bardugo
"Weakness is a guise. Wear it when they need to know you're human, but never when you feel it."
And can we talk about The Darkling?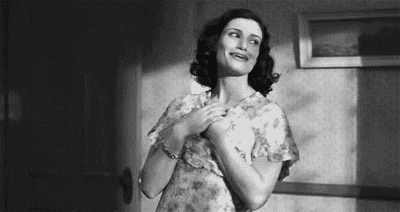 ---
1. Everything Everything by Nicola Yoon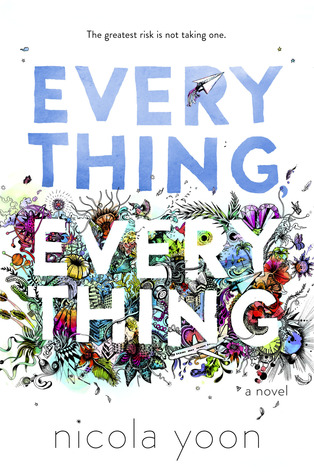 This quickly became a favourite of mine. I read it TWICE in 2016. I never reread books. I never reread a book before it. It's a perfect read for everyone who loves a mix between a heartbreaking and a cute contemporary. It also has a few HUGE plot twist and I highly recommend it. It's also becoming a movie this year so I would suggest picking it up soon.
"Sometimes I reread my favorite books from back to front. I start with the last chapter and read backward until I get to the beginning. When you read this way, characters go from hope to despair, from self-knowledge to doubt. In love stories, couples start out as lovers and end as strangers. Coming-of-age books become stories of losing your way. Your favorite characters come back to life."
Also, the movie is looking awesome:
2. Mosquitoland by David Arnold
This is a hidden gem. It's beautiful, heartbreaking, thought-provoking and well written. David Arnold is now one of my favourite authors and I can say that I will 100% read everything he writes. This book helped me a lot on a personal level and I think it could help others too. Please read it. You can find my review for it here: Review: Mosquitoland by David Arnold
"Every great character, Iz, be it on page or screen, is multidimensional. The good guys aren't all good, the bad guys aren't all bad, and any character wholly one or the other shouldn't exist at all. Remember this when I describe the antics that follow, for though I am not a villain, I am not immune to villainy."
3. The Disreputable History of Frankie Landau-Banks by E. Lockhart
This novel is so so good. It features some awesome topics like feminism and politics and it's perfect for any age: from 12 to 30. It's powerful, wonderful, unique and important. I recommend this to everyone.
"She will not be simple and sweet.
She will not be what people tell her she should be."
---
Honorable mentions that are basically classics and have my heart
1. Harry Potter by J. K. Rowling
It's my first time reading these even though I have seen all the movies 3 times. I love these books so much I cannot rate them lower than 5 stars. My review for the first book is here: Book Review: Harry Potter and the Philosopher's Stone
2. Pride and Prejudice by Jane Austen
Don't even get me started on my love for Pride and Prejudice. I read the book and watched the movie a few times.. it's so perfect! I don't read classics that often but this one is really amazing. I highly recommend it! My review for it is here: Pride and Prejudice by Jane Austen
Look at how pretty the movie is: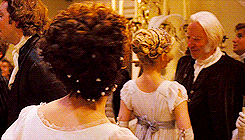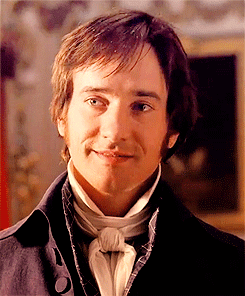 This is how I looked when I read about Mr Darcy: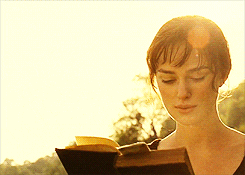 "I declare after all there is no enjoyment like reading! How much sooner one tires of any thing than of a book! – When I have a house of my own, I shall be miserable if I have not an excellent library."
3. And Then There Were None by Agatha Christie
I can't say much about this as it's best going into it blindly but here's the poem that it's based on and my reactions while I was reading the book:
Ten little soldier boys went out to dine;

One choked his little self and then there were Nine.

Nine little soldier boys sat up very late;

One overslept himself and then there were Eight.

Eight little soldier boys traveling in Devon;

One said he'd stay there and then there were Seven.

Seven little soldier boys chopping up sticks;

One chopped himself in halves and then there were Six.

Six little soldier boys playing with a hive;

A bumblebee stung one and then there were Five.

Five little soldier boys going in for law;

One got into chancery and then there were Four.

Four little soldier boys going out to sea;

A red herring swallowed one and then there were Three.

Three little soldier boys walking in the Zoo;

A big bear hugged one and then there were Two.

Two little soldier boys sitting in the sun;

One got frizzled up and then there was One.

One little soldier boy left all alone;

He went and hanged himself and then there were None.
Me during Agatha's novel: