Hello everyone!
I haven't read anything in more than two weeks and I just found out about this amazing readathon. It's basically inspired by video games. You choose a character out of four options and you get points for doing certain reading challenges. At the end, the person with the most points wins a price. You can read everything about #TheReadingQuest here.
I decided to join as a MAGE.
I'm not sure I'm going to stick to my TBR pile 100%, but I'm going to try. Each character class has different reading challenges and, if you finish those, some extra ones.
---
A book with a one word title
I really want to read Deathless by Catherynne M. Valente for this challenge but I've heard it's a very slow read. If I can't get through it fast enough, I'll probably end up reading Hopeless by Colleen Hoover instead.
---
                                                                                                       A book that contains magic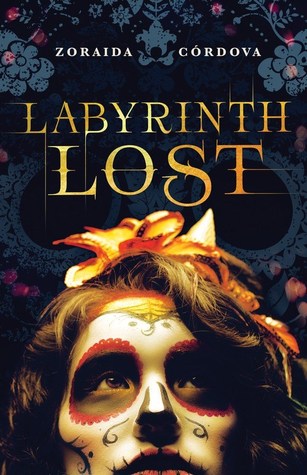 Labyrinth Lost by Zoraida Cordova has been on my TBR since my birthday, which was on Christmas last year. It's one of the only books on my shelf that features magic so it's perfect for this challenge.
---
A book based on mythology
I think this is based on Greek mythology, at least I hope it is. If not, please tell me in the comments of this post and I will find something else for this challenge. I've heard some great things about this book and I'm really excited to read it.
---
                                                                                                             A book set in a different world
There are so many books I could choose for this challenge, but for now I'm going with Six of Crows by Leigh Bardugo. I think I've waited long enough to start this after finishing the Grisha trilogy (6 months…). Everyone has read this book already and I know I am going to fly through it and end up loving it.
---
The first book of a series
I have quite a few first books in series on my bookshelves, but I own the whole Firebird trilogy so I might as well just start it. I absolutely love the cover and I hope the story will be as beautiful on the inside.
---
I'll be travelling these whole 3 weeks so I'm not sure how much I will manage to get done in that time, but I will try to read as much as possible.
I advise you to join because I'm sure it's going to be tons of fun.
Make sure to sign up in time though! There's still 4 hours left!