Diversity is a very important aspect in today's literature, as it should be. Whether it's PoC (Person of Colour) main characters, LGBTQIA+ characters/ romances, I think it's great that we're finally getting books that feature different diverse aspects.
That is why I want to share with you some of the diverse books I'm excited for that are coming out this year.
Of course I cannot list all of the diverse books that are coming out in 2018, so I will be doing these posts more throughout the year!
---
Love, Hate & Other Filters by Samira Ahmed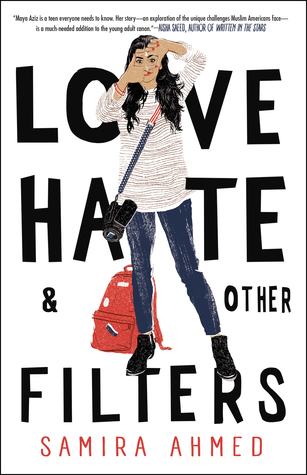 "A searing #OwnVoices coming-of-age debut in which an Indian-American Muslim teen confronts Islamophobia and a reality she can neither explain nor escape–perfect for fans of Angie Thomas, Jacqueline Woodson, and Adam Silvera."
Release Date: January 16th
Love, Hate & Other Filters is about Maya Aziz, a seventeen-year-old girl, who is torn between following the path that her Indian family wants her to- go to a college that's close to her home and marry a Muslim boy- and following her dreams- attending college in New York.
It's a story of self-discovery and standing up for what you want, what you believe in. I think many young girls will relate to this story, no matter their skin colour or religion. Everyone has to make some tough decisions during their lifetime.
You can read the full synopsis here.
---
A Girl Like That by Tanaz Bhathena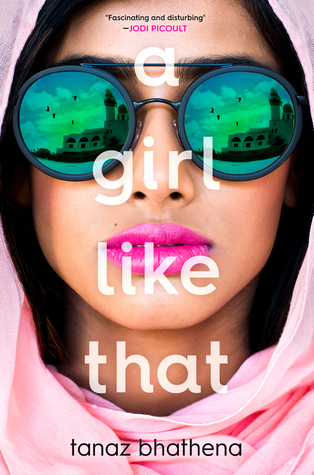 "A timeless exploration of high-stakes romance, self-discovery, and the lengths we go to love and be loved."
Release Date: February 27th
When I read the synopsis of this book, I was surprised. I honestly thought it was just a contemporary novel, but it seems like a lot more. Even if I tried, I don't think I can explain what this is about so I will just leave you with the Goodreads synopsis.
"Sixteen-year-old Zarin Wadia is many things: a bright and vivacious student, an orphan, a risk taker. She's also the kind of girl that parents warn their kids to stay away from: a troublemaker whose many romances are the subject of endless gossip at school.  You don't want to get involved with a girl like that, they say. So how is it that eighteen-year-old Porus Dumasia has only ever had eyes for her? And how did Zarin and Porus end up dead in a car together, crashed on the side of a highway in Jeddah, Saudi Arabia? When the religious police arrive on the scene, everything everyone thought they knew about Zarin is questioned. And as her story is pieced together, told through multiple perspectives, it becomes clear that she was far more than just a girl like that. "

"This beautifully written debut novel from Tanaz Bhathena reveals a rich and wonderful new world to readers. It tackles complicated issues of race, identity, class, and religion, and paints a portrait of teenage ambition, angst, and alienation that feels both inventive and universal. "
You can click here to see the Goodreads page.
---
Not the Girls You're Looking For by Aminah Mae Safi
Release Date: June 19th
Not The Girls You're Looking For is a book that focuses around friendship between girls. In YA literature you rarely read about pure support between girls. They usually fight or go against each other, so I think this alone is intriguing enough for one to pick this up.
Aminah's novel is also all about that #girlpower and, honestly, so am I. I am a huge feminist in real life, but I don't think I've read more than a handful of books that promote it.
As for the diverse aspect, I think this features a Muslim main character, but there may be others as well.
The reviews of this book are spectacular. You can read them and also the synopsis here.
---
Aru Shah and the End of Time (Pandava Quartet #1) by Roshani Chokshi
Release Date: March 27th
Aru Shah and the End of Time is a middle grade book that features an Indian main character (I'm not 100% sure about this, but from what I can gather it is true, Indian mythology and a lot of adventures.
It reminds me of Rick Riordan's books in many ways. Since it is published under his imprint, I'm sure it is going to be fantastic.
Long story short, Aru Shah frees an ancient demon and the book is about her journey defeating it.
I don't usually read middle grade but I want to give this one a chance. I think I might like it!
Have a look at the synopsis here.
---
Let's Talk About Love by Claire Kann
Release Date: January 23rd
Let's Talk About Love is a story about a biromantic asexual black woman, Alice, in college, living with her two best friends who are dating, and working at a library where she meets Takumi, who changed her life forever.
I've read the reviews this book has on Goodreads and everyone loves it. I've even stumbled upon a few biromantic asexual reviewers who said the representation is really good!
I am really excited to pick this up!
Click here for the full synopsis.
---
From Twinkle, with Love by Sandhya Menon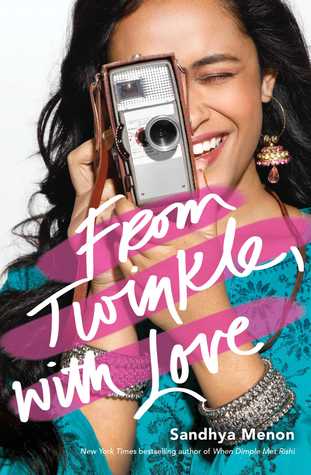 Release Date: May 22nd
From Twinkle, with Love is Sandhya Menon's second novel.
Like When Dimple Met Rishi, this is also a contemporary. The main charcter, Twinkle, is an aspiring film director and, at the beginning of the book, she gets an awesome opportunity that also gives her the possibility to see her crush, Neil, but she falls in love with his brother.
I've read some reviews and those say Twinkle is Indian.
This book sounds like the perfect light summer read!
Click here to see the Goodreads page and read the full synopsis.
---
Leah on the Offbeat by Becky Albertalli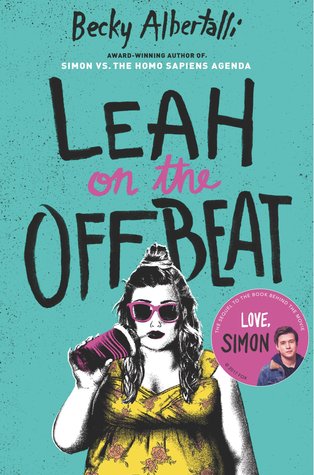 Release Date: April 24th
"Leah Burke—girl-band drummer, master of deadpan, and Simon Spier's best friend from the award-winning Simon vs. the Homo Sapiens Agenda—takes center stage in this novel of first love and senior-year angst."

Since this is contemporary, I don't really have an exact synopsis and prefer going into it that way.
Leah is bisexual, but she hasn't told anyone yet (except from her mother), not even her best friend, Simon.
Becky Albertalli's books are really fast paced reads, and so I think this is going to be the perfect summer read.
Check out the full summary here.
---
Toil & Trouble: 16 Tales of Women & Witchcraft
"Bold. Powerful. Rebellious."
Release Date: August 28th
I CANNOT TELL YOU HOW EXCITED I AM FOR THIS BOOK!
Before reading A Discovery Of Witches by Deborah Harkness I wasn't a huge fan of witch books but honestly now I'm more of a ALL THE BEAUTIFUL WITCH BOOKS kind of person.
This is an anthology that features stories from some amazing authors like Anna Marie McLemore and Zoraida Cordova.
You can bet I am going to buy it as soon as it comes out.
"From good witches to bad witches, to witches who are a bit of both, this is an anthology of diverse witchy tales from a collection of diverse, feminist authors. The collective strength of women working together—magically or mundanely–has long frightened society, to the point that women's rights are challenged, legislated against, and denied all over the world. TOIL & TROUBLE delves deep into the truly diverse mythology of witchcraft from many cultures and feminist points-of-view, to create modern and unique tales of witchery that have yet to be explored."
How good does that sound?! And if I haven't convinced you to read this yet, have a look at the next paragraph:
"Are you a good witch or a bad witch?

Glinda the Good Witch. Elphaba the Wicked Witch. Willow. Sabrina. Gemma Doyle. The Mayfair Witches. Ursula the Sea Witch. Morgan le Fey. The three weird sisters from Macbeth."
You can check out the Goodreads page here.
---
All Out: The No-Longer-Secret Stories of Queer Teens Throughout the Ages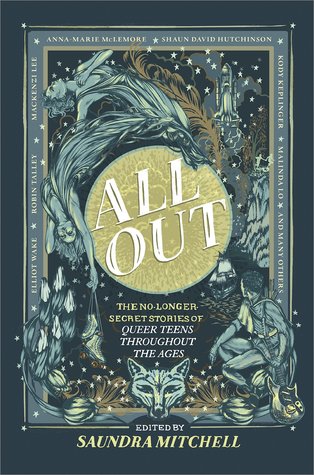 Release Date: February 27th
I can't tell you much about this anthology since the title already gives it all away.
"Take a journey through time and genres and discover a past where queer figures live, love and shape the world around them. Seventeen of the best young adult authors across the queer spectrum have come together to create a collection of beautifully written diverse historical fiction for teens. "

Click here to see the Goodreads page.
---
Lovely, Dark, and Deep by Justina Chen
Release Date: July 31st
Now, how do I even start? This book sounds so amazing!
When our main character, who is Asian, discovers she has an extreme case of photosensitivity, an allergy to sunlight, she has to give up on her whole life and live inside, but she doesn't want to.
She meets this boy who is a Thor lookalike. You guys probably don't know but I am a huge fan of Thor! Honestly, that sentence alone and the fact that she's Asian sold me. I'm getting this as soon as it comes out!
You can read the Goodreads synopsis here.
---
Tyler Johnson Was Here by Jay Coles
Release Date: March 20th
The Hate U Give, Dear Martin and now Tyler Johnson Was Here.
This is a powerful novel featuring a black main character. The synopsis is short, so I think it's best you read for yourself:
"When Marvin Johnson's twin, Tyler, goes to a party, Marvin decides to tag along to keep an eye on his brother. But what starts as harmless fun turns into a shooting, followed by a police raid.

The next day, Tyler has gone missing, and it's up to Marvin to find him. But when Tyler is found dead, a video leaked online tells an even more chilling story: Tyler has been shot and killed by a police officer. Terrified as his mother unravels and mourning a brother who is now a hashtag, Marvin must learn what justice and freedom really mean."
You can read more about it by clicking here.
---
My So-Called Bollywood Life by Nisha Sharma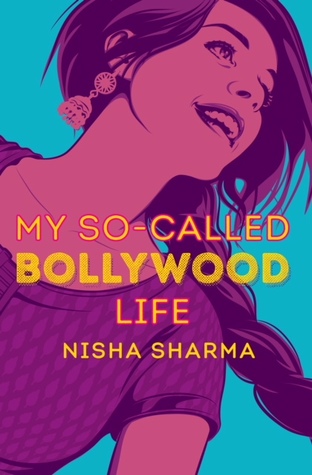 Release Date: May 15th
My So-Called Bollywood Life sounds like such a cute, fun and fluffy read!
Long story short, our main character, Winnie Mehta, thinks Raj is the love of her life. It's literally predicted by a pandit and he meets all of the qualifications, until she finds out he's cheating on her.
She then meets a cute Greek boy and the story goes on from there!
I think this is one of the books I'm most excited about!
Winnie loves Bollywood films and I think she wants to be a Bollywood film producer, hence the title 🙂
More info on this beautiful book here.
---
As always, I hope you enjoyed reading this and that you discovered some new diverse books that interest you.
Let me know which ones you're most excited about from this list or any other book you know about!